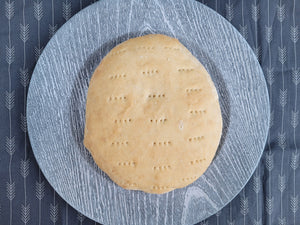 Tansi, Welcome to the Red River Bannock Company. A Metis owned and operated company. I am proud to share my Metis culture with you by offering a premixed Bannock Dry Mix that's made with all local organic ingredients.
All you do is add the liquids, mix, bake and enjoy. Bannock has always been a staple in every Indigenous home, and each family recipe is unique to their territory and ingredients they had on hand to form their own family recipe.
For me Bannock is my Indigenous Soul Food that takes me back to my childhood living with my Kokum and Moshum (Grandparents) where it was such a treat to sit and enjoy Bannock and Tea with them while creating fond memories for me.
I hope it does for you as well. Enjoy! 😊 Shelly
Make your own traditional Indigenous Food
Bannock, Tea and Fond Memories.
Creating Indigenous Soul Food like Kokum used to make.
Bannock & Tea Gift set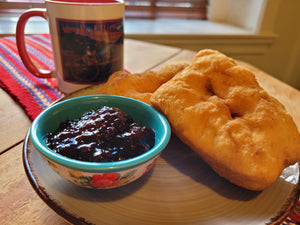 Bannock with Chef Shelly
---
Tansi and Welcome to The Red River Bannock Company. Thank you for stopping by. I'm Shelly Chef and owner. A little about me and my business.  I am an Albertan...
Bannock Instructions  Bake @ 350F - 35-40 Mins Yield - 12 - 16 pieces depending on size you choose  You will need:              1 Large...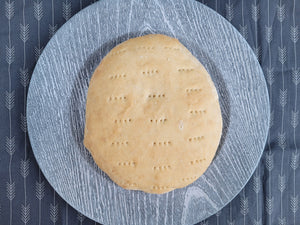 Indigenous Soul Food.
Choose your style! Baked or Fried. Why not make both!